We have been blessed this fall with some gorgeous weather. Although I'm not a pumpkin spice-everything lover, I do love it when there is a bit of crispness in the air.
With miles of biking and hiking trails, lakes, ponds, streams, and open spaces, Lake County is the perfect place to enjoy the fall weather.
This weekend I went for a beautiful bike ride on the Millennium Trail in Wauconda and grabbed some video and photos with my GoPro.
The Millennium Trail & Greenway is over 30 miles of gravel trail and allows for hiking, biking, and horseback riding and runs through Volo, Wauconda and Mundelein. There are even plans to expand the Millennium Trail further into Central Lake County connecting more communities and more trails.
A portion of the trail goes through the Lakewood Forest Preserve with terrific views of Banana Lake. I like to go under the tunnel at Fairfield Road and again at Rte. 176 where I can ride along next to the dog park.
If I keep going a bit, there is a great spot, just over the bridge, for bird watching and to take a little rest.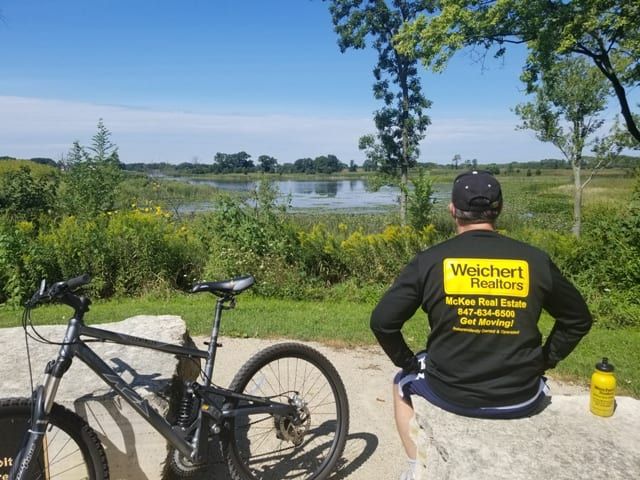 The Des Plaines River Trail is a 31 mile trail that runs the complete length of the county along the river, through Libertyville and the beautiful Independence Grove. This space is really a gem for Lake County residents with a lake, beach, concerts, and a dog park. Photos are from the Lake County Forest Preserve District. Check out their website for all the trail maps and preserve locations.
There are plenty of other great outdoor opportunities in Lake County from the Chain of Lakes, to Fort Sheridan on the shores of Lake Michigan, to the North Shore Bike Path.
Get out there and take advantage of our open spaces.