Don't Make Memorial Day Plans Before Reading This
When my first nephew joined the military after college, I was okay with it. He is smart, strong, wise, compassionate. I knew our country was in good hands with men and women like him. Then, when the second joined and the third nephew, it started to be a little overwhelming. And, I'm not even their mom!
Thank God we've never had a memorial service for any of our nephews. Instead we can celebrate their service while honoring our veterans who paid the ultimate sacrifice for our country.
A great way to remember and celebrate is to come out to the annual Wauconda Memorial Day Parade, a proud tradition of the American Legion Post 911. Celebrating its 66th anniversary, the parade is the largest Memorial Day parade in Lake County. The parade includes military groups, marching bands, local groups, Scouts, Shriners, and floats. Most years there are some really cool vintage aircraft that fly over to start the parade.
The parade is Monday, May 29 at 10:00 on Main Street in Wauconda, Illinois.
Following the parade is a service at Memorial Park, next to the 911 Memorial Tribute with its beam from the Trade Tower. This year's speaker will be Allen James Lynch, a Congressional Medal of Honor winner.


One of the many things I love about this parade is that it is small town America at its very best.
Since 2000, my husband Jeff and I have hosted students through an exchange program. Whether they spend a full year or a summer, they always come back time and time again to visit Wauconda. Last year, one of our exchange daughters, Estelle from France, was here for the Memorial Day parade. She was amazed by the patriotism. She cried, "It's just like in the movies!" Estelle proudly wore an American flag shirt to honor our country and posted these pics to her Facebook page.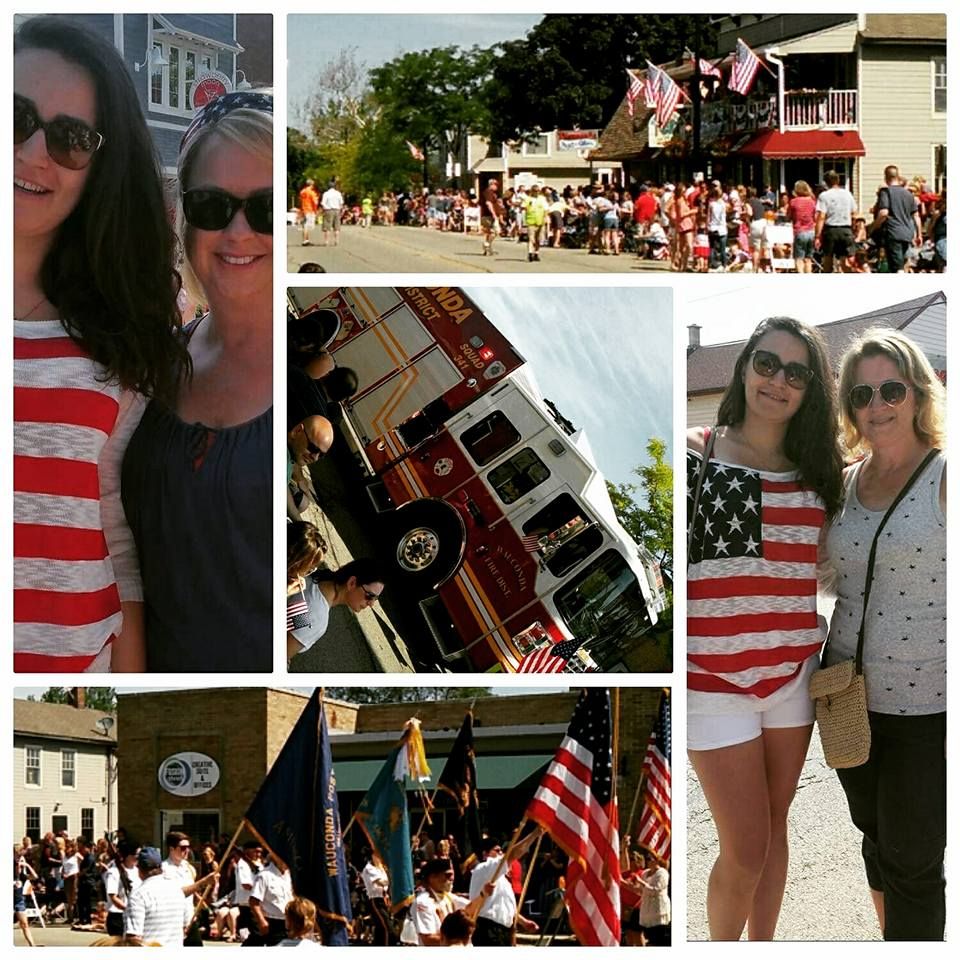 It's because of these small town, Main Street, midwest traditions that I love living in Wauconda.
Many of our local businesses are offering ways to make your Memorial Day just a little more special.
Slyce Coal Fired Pizza is offering a reserved brunch menu with seating on their patio for a great seat and a great view. Or, you can pre-order a breakfast pizza (Biscuit and gravy pizza? Sounds good to Jeff!) to take with you to watch the parade.
Looking for a sweet treat? Whisk Bakery and Coffee Shop will be open at 9am for coffee, breakfast pastries and patriotic themed treats. Stop in to see the amazing-ness of our friend Claudia's creations and be greeted with yummy treats and friendly smile.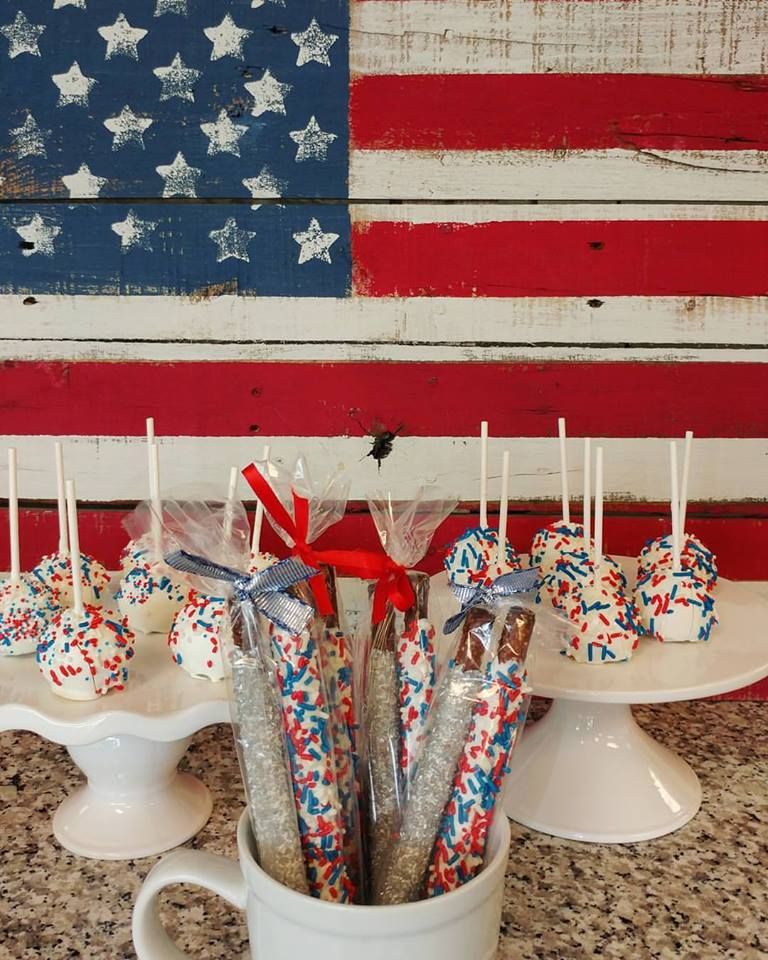 Wauconda's local brew pub, Side Lot Brewing, is offering adult beverages and specials on their patio. Mimosas will also be available at Bliss Wine and Gifts beginning at 9 am.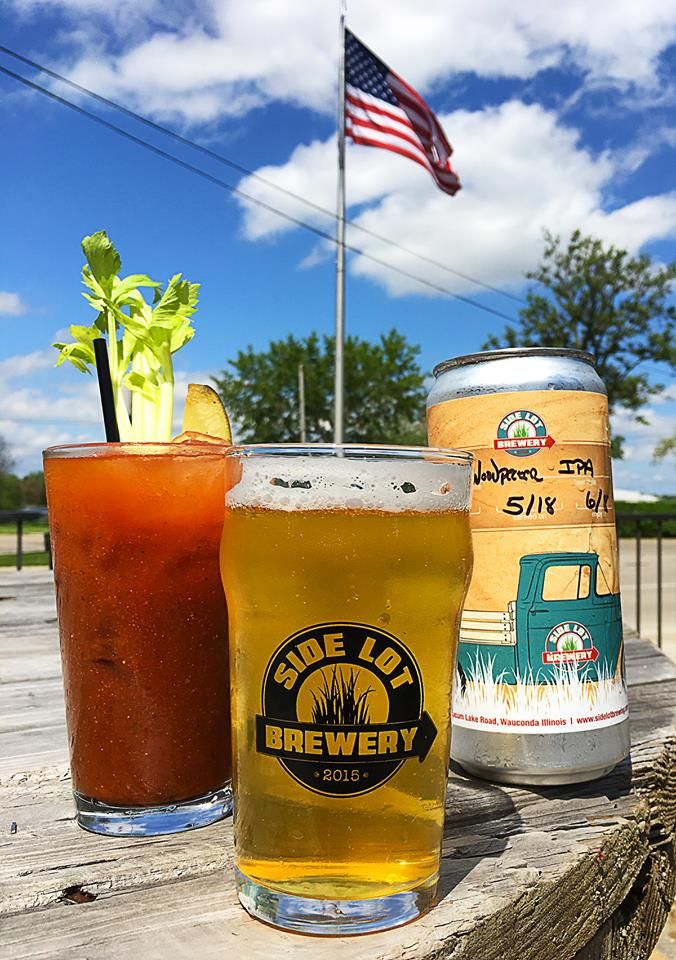 Many of our other Main Street businesses will be open like Honey Hill Coffee Co. for delicious hot and iced coffee drinks, and if you're lucky the chocolate chip scones will be on the menu. Middleton's on Main is the midway point of the parade and the best spot to hear the American Anthem and commentary on the parade.
Need something to look patriotic? Stop in to Threads Boutique on Main Street. They've got you covered to look your best for the parade. They are open all weekend.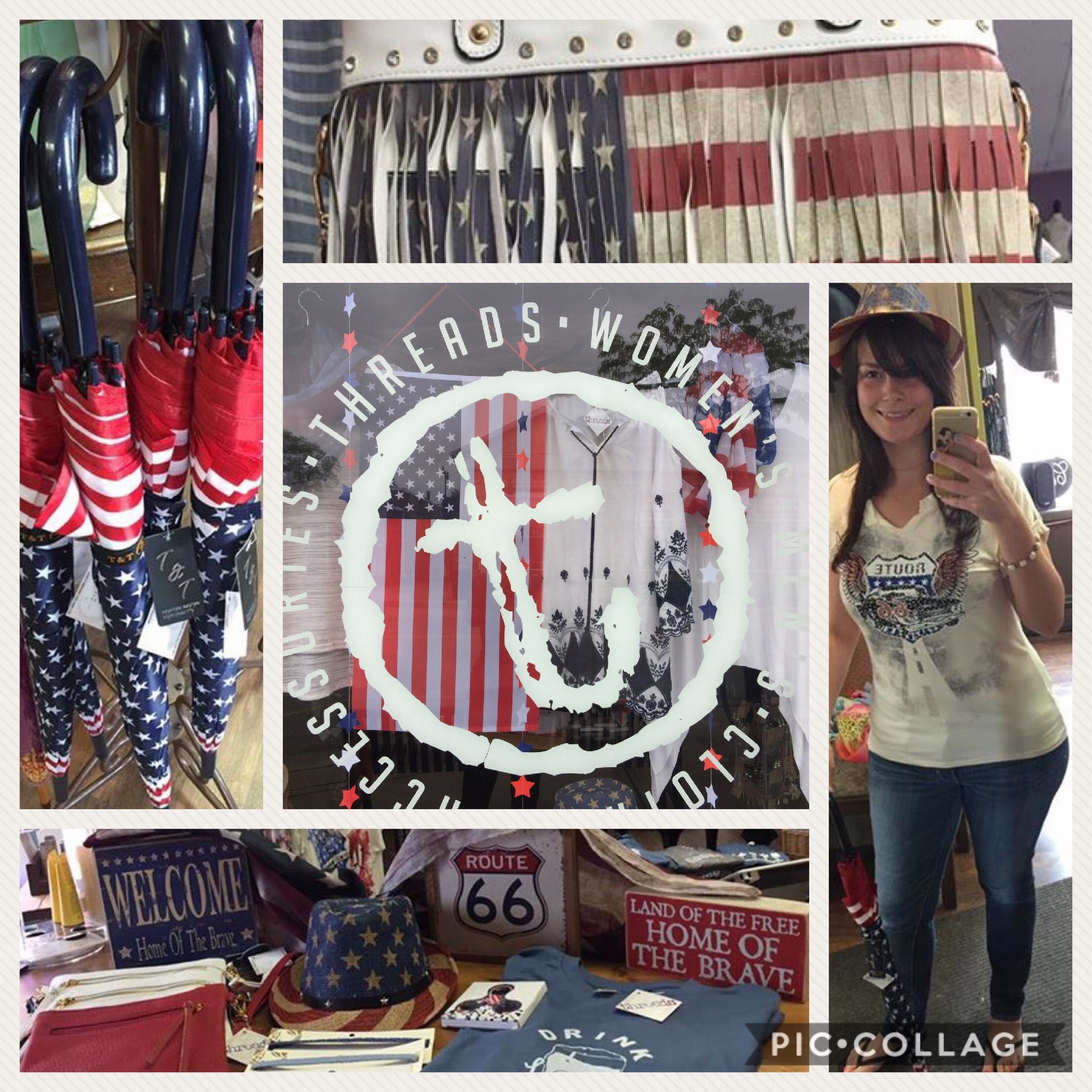 Parades, music, BBQ, and cute shirts are all part of this day to honor our Veterans but another great way is to support a fantastic local organization that combines support for our military members and our best treasure in Wauconda--Bangs Lake.
Veterans R&R was founded by Veterans who know what it's like to come home after years of service and want to make the transition easier for other Veterans. Watch the video below to learn more about this local organization to extend our appreciation to our Veterans beyond just one day.
HAPPY MEMORIAL DAY.
THANK YOU TO THE MEN AND WOMEN OF OUR MILITARY AND THEIR FAMILIES.
GOD BLESS AMERICA!