What do you think of when you think of Woodstock? No, not the 60s music festival; but, the quaint town in McHenry County Illinois.
Historic Square. Amazing turn-of-the-century architecture. A thriving live music and theater scene. Bustling farmer's market. Metra train station to Chicago. Or, maybe the movie "Groundhog Day."
For me, Woodstock is the kind of town we don't often see anymore. It has it's own identity. It's the kind of town you can get everything you need without having to travel. It has a small town feel but with urban neighborhood conveniences.
---
The charming buildings around the Square made the perfect backdrop for my best friend's daughter on her wedding day. Her husband proposed to her in Woodstock, so it only made sense to spend a little time there on her big day. How gorgeous are these pics?
---
But if the first thing you think of is Bill Murray in Groundhog Day, you're not alone. Most of the film was shot in Woodstock. A few years ago I met the previous owner of the house that was portrayed as the Bed & Breakfast Murray's character stayed in. He said every so often tourists would open his front door and ask for a room.
Remember this scene where you can see some of the stores around the downtown.
---
But really, for me, Woodstock is all about the architecture. Check out some of the homes that closed in 2017. Of course, not every home is vintage, but these are some swoon worthy homes, in my opinion.
---
If you love the idea of owning a vintage home in Woodstock, great news! We have a beyond charming brick bungalow, just a few blocks off the square for sale.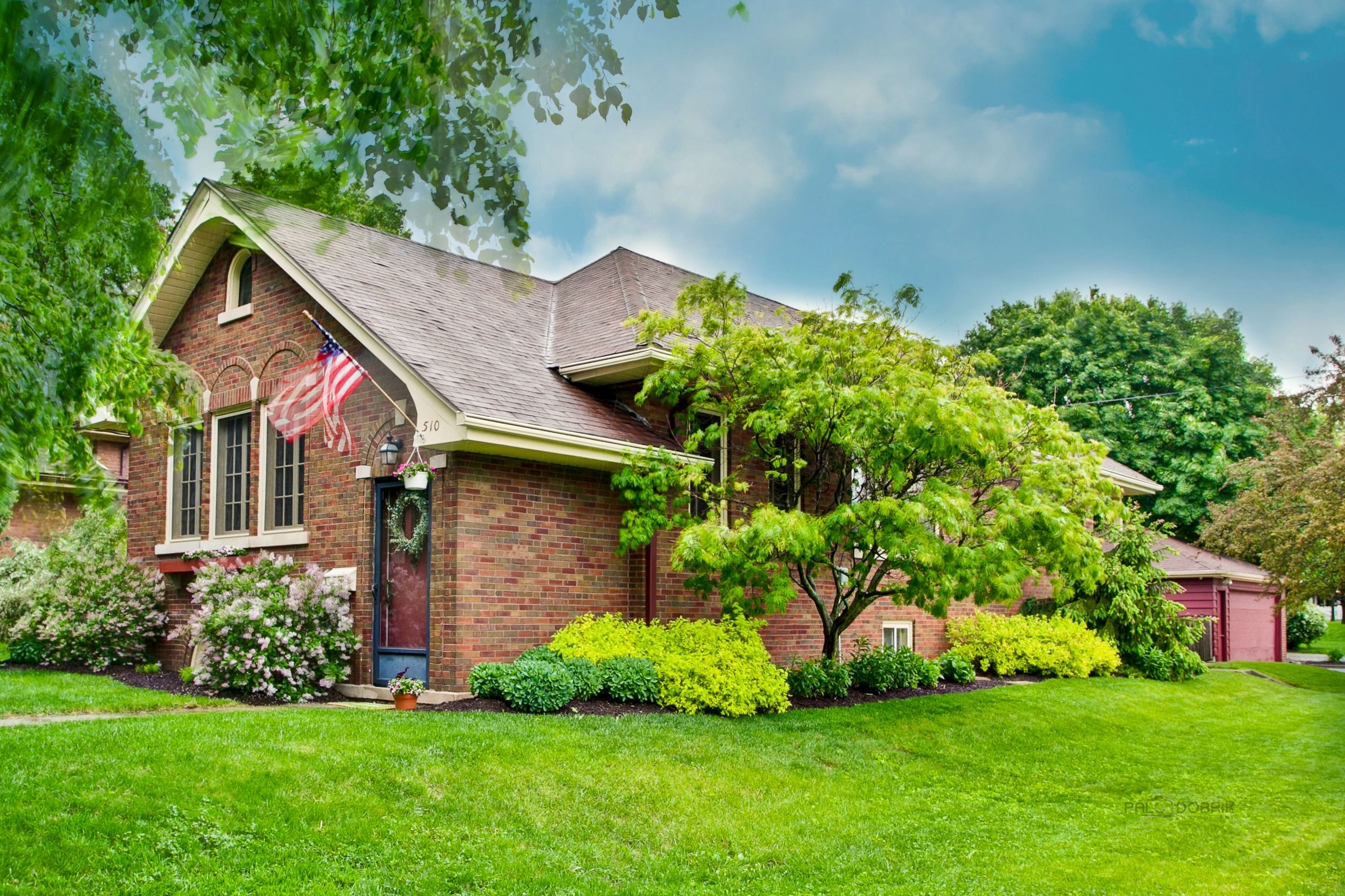 Want to search for your own home in Woodstock? Check out some of the homes currently for sale.
[search:https://edgewaterhometeam.com/search/city:WOODSTOCK/property-type:Attached+Single,Detached+Single/sort:highest]